You make decisions every day. What to wear, what to eat, and where to go are just a few examples. These types of decisions may have very little impact on life's big picture. However, determining when to retire, what investments to make and what type of insurance to purchase can greatly affect your future. Any one of these decisions can ultimately determine how you live in retirement. Medico provides the following products to help you plan for your future.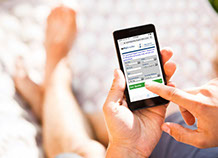 Click on the following links to easily add Medico's Mobile Quick Quote to you device
$1,000 or $1,500 Policy Year Maximum
Maximum Benefit based on the Policy Year:
60% First Policy Year
70% Second Policy Year*
80% Third Policy Year and thereafter*
*Major Services paid at 60% in all Policy Years
Issue Ages 40 - 85
Option 1:
Pays for each day of confinement in a hospital. Choose the
number of days per calendar year (6 through 10 days) and the
amount per day from $250 - $600 in $25 increments.
Option 2:
Pays a Lump Sum benefit per confinement in a hospital. You
choose the amount per confinement of $1,500, $2,000 or $2,500
and are covered up to 3 confinements per calendar year.
Included is a $1,000 Accidental Death & Dismemberment Benefit
Option 3:
Pays a Lump Sum benefit of $5,000 day 1 for 1 confinement per
calendar year. Included is a $1,000 Accidental Death &
Dismemberment Benefit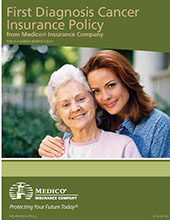 Issue Ages: 18 – 79 age last birthday
Maximum Lump-Sum Benefit:
$10,000, $15,000, $20,000 or $25,000 (Benefit
maximums may vary by state.)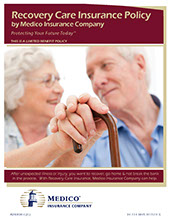 Issue Ages:18 – 79 age last birthday
Simplified Issue:
A short application is used. If client is within the build chart and
answers "no" to the health questions, qualification is probable. A
Telephone Interview will be done on all applicants along with a
prescription drug screen. No Medical Exams Required.
Daily Benefit Amount Option:
$100 - $300 in $10 increments. Pays actual charges up to the
selected daily amount.
AGENT SERVICES
e-mail:
m1agentsupport@gomedico.com
phone: 800-547-2401 opt. 3
HOME OFFICE
Medico Insurance Company
11808 Grant Street
Omaha, NE 68164
UNDERWRITING
phone: 800-626-2068
fax: 888-363-3420
email:
underwriting@gomedico.com
CUSTOMER SERVICE CENTER
phone: 800-228-6080
fax: 402-496-8199
email: clientservices@gomedico.com
SUPPLY ORDERS
website: www.mic.gomedico.com
email: m1agentsupport@gomedico.com
phone: 800-547-2401 opt. 3
COMMISSIONS
phone: 866-418-1400
email: commissions@gomedico.com
Existing Agent Support – 800-547-2401
Applications mail or fax or file upload:
FAX: 1-888-363-3420 File Up Load: mic.gomedico.com
All new business needs the new business transmittal
IF YOU LIKE WHAT YOU SEE, JOIN US!
The easiest way to change your past is to start a new future.
Get Contracted
We provide resources and education to help turn insurance agents into profitable Insurance Advisor.
16W241 S Frontage Rd
Suite 33
Burr Ridge, IL 60527
info@myfieldtrainer.com